Published on December 9, 2021
The Evolution of Transportation & New Investment Opportunities
The Evolution of Transportation
When you think of the very first car, what do you imagine?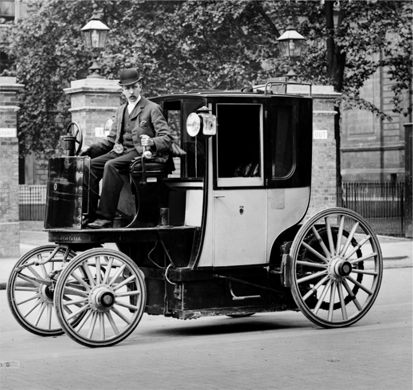 Steam & Electricity Power the Earliest Vehicles (1700s-the 1890s)
The first automobiles ran on steam and electricity, however, it took a long time to start up the engine and the range was limited.
Yet similarly to today's electric cars, the first EVs were quiet and did not emit air pollution. In 1898, Ferdinand Porsche created the first hybrid vehicle powered by electricity and gas. It was a blueprint for the hybrids that would be built more than 100 years later.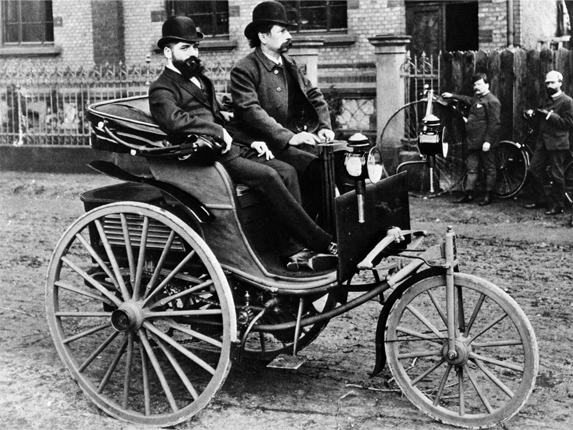 Gas-Powered Cars Corner the Market (1890-the 1930s)
It can be said that Karl Benz's first gas-powered car in 1885 was the major catalyst for the evolution of transportation into modern automobiles.
At the time, electric vehicles were on their way to being the norm. But there was one problem with early electric vehicles. People were interested in owning them, but the elaborate machines were too expensive for the middle class.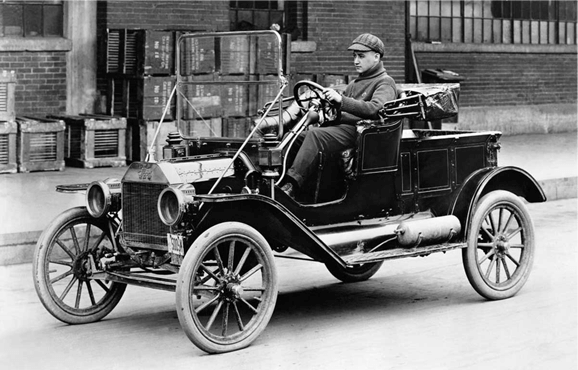 It was not until Henry Ford's 1908 Model T that automobiles started to resemble what we are familiar with today. Thanks to Ford's invention of the assembly line, the gas-powered Model T could be mass-produced and became affordable for the general population. Ford had been working with Thomas Edison to create a better battery for electric vehicles, but the success of the affordable Model T halted that progress. Once oil was discovered in Texas and gasoline became cheap, gas-powered vehicle sales began to surge.
Today, the opposite is true. The high cost of gasoline and pollution concerns have helped electric vehicles make a comeback. Thomas Edison would be happy to know that the latest EVs have batteries that will go up to 400+ miles before needing to recharge.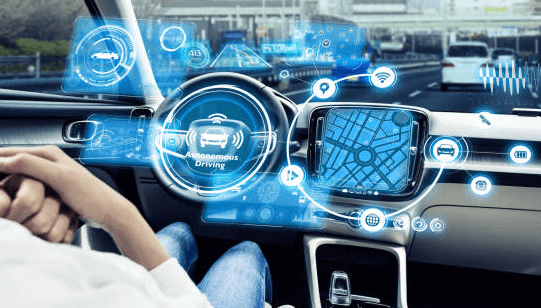 Vehicle Features Take Center Stage (1930s-the Present)
Along with the evolution of transportation and mass production came new features, some of the first being speedometers, seatbelts, windshields, and rearview mirrors. The first turn signals were added by Buick in 1939, with the eventual innovations of power steering (1951), cruise control (1957), three-point seatbelts (1959), and heated seats (1966). In the late 80s and early 90s keyless entry systems, electric doors and windows, sunroofs, and CD players began to be standard features. This is about the time technology became a big selling point.
This brings us to modern-day cars with Bluetooth, hard drives, advanced safety systems, GPS, WiFi, and even the ability to parallel park themselves. Cars come standard with features that were once a luxury and driverless cars that once seemed like something out of a science fiction film are close to being a reality.
Source: IDrive Safely, April 2020. "Evolution of the Automobile".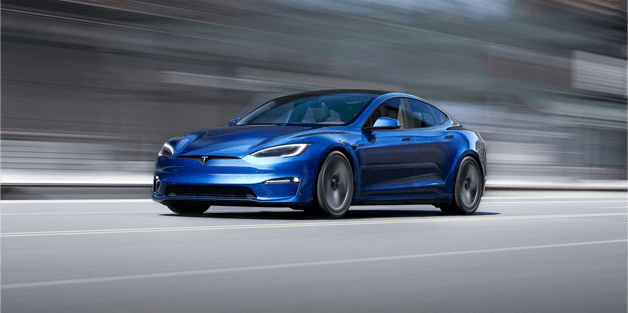 Electric Vehicles, Artificial Intelligence, Autonomous Vehicles, and More (2020-the Future)
"Car companies are increasingly developing vehicles as digital devices, with the ability to remotely beam new services and features to the car that could make it easier and more fun to use—while notching extra revenue." Electrification and at least partial automation will be the norm. For automakers, the real differentiator will be offering an immersive experience, transforming the vehicle into a home-entertainment studio, gaming platform, or conference room.
Source: The Wall Street Journal, November 2021." Why Your Car Will Become Even More Like An iPhone".
Soon, cars won't only be able to constantly update and adapt to situations, they will be able to use A.I. to anticipate the needs of drivers and passengers and tailor their offerings accordingly. Automakers like General Motors Co., Ford Motor Co., Volkswagen AG, BMW AG, and Mercedes-Benz are shifting to software-centered design with which they hope to make money even after they have sold you the car.
Tesla Inc. has been doing this for years. Early on, it took control of the software development process, from chip design to A.I. systems. The company is already collecting huge amounts of data from customer vehicles that it uses to improve the car's systems through over-the-air updates, which automatically and remotely update the car's software, just like with a smartphone. Tesla offers subscriptions for what it calls "Premium Connectivity," which covers things like video streaming and live traffic visualization. Chief Executive Elon Musk has raised the possibility that Tesla could offer its advanced driver-assistance package as a subscription but has not launched that yet.
Source: The Wall Street Journal, July 2021." Your Next Car May Anticipate Your Needs—and Let You Add Features on the Fly".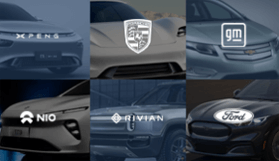 The EV Industry: The Next
Big Thing in Automotive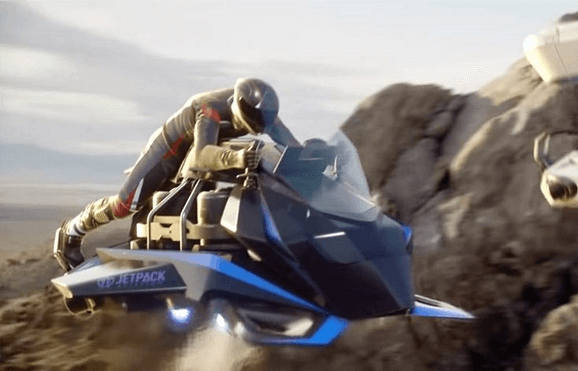 Motorbikes, E-Bikes, & More (2020-the Future)
Autonomous vehicles could also turn industrial and agricultural supply chains and production into more efficient, fully automated systems with minimal need for human intervention. "The processing systems used for autonomous vehicles are expected to rely on advances in 'machine learning' to better mimic the human brain's ability to deal with unique situations," explains Randy Miller, EY Global Automotive & Transportation Leader. "The software of a fully autonomous vehicle will need to be adaptive, intuitive and, self-learning, like a chess supercomputer that learns from its opponents' moves.
Another evolution of transportation is coming in the form of flying motorcycles, better e-bikes, and safer personal transportation. Advances in batteries and smart technologies are leading to safer, more planet-friendly mobility devices.
The Speeder is a futuristic-looking flying motorcycle created by Jetpack Aviation. The vertical take-off-and-landing aircraft will have jet turbine engines that provide vertical thrust. Once in the air, the engines would tilt backward, and the aircraft would fly on small wings powered by net-zero-carbon fuel.
LUCI, an accessory that mounts on power wheelchairs, uses stereovision, infrared, ultrasonic, and radar sensors, and Intel Corp.'s RealSense cameras to map the chair's surroundings so it can better navigate curbs, obstacles, and tipping scenarios.
Segway's S-Pod, an electric-powered, egg-shaped armchair on wheels, can travel 43 miles at speeds of up to 24 mph on a single charge. Riders can navigate it using a joystick.
Electric motorbikes are another example of the evolution of transportation, with now lighter and longer-lasting batteries. They are becoming more practical and accessible, promising a widespread, emissions-free alternative for urban commuters.
Source: The Wall Street Journal., November 2021. "Flying Motorcycles, Better E-Bikes and More Personal Transportation to Come ".
The Automotive Industry is Gathering Fundraising Pace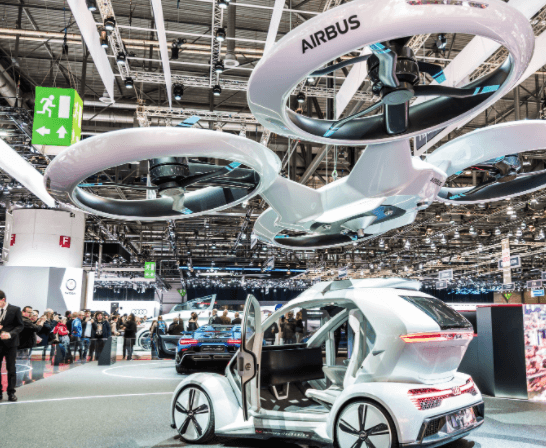 Industry players are accelerating the speed of evolution of transportation through automotive technology innovation as they develop new concepts of electric, connected, autonomous, and shared mobility. The automotive industry has attracted more than $400 billion in investments over the last decade—with about $100 billion of that coming since the beginning of 2020. Much of this funding is targeting companies and start-ups working on electrifying mobility, connecting vehicles, and autonomous driving technology. Such technology innovations will help reduce EV costs and make electric shared mobility a real alternative to owning a car.
Source: McKinsey & Company, September 2021. "Why the Automotive Future is Electric."
Electric vehicles are primed to transform the landscape of the US, creating a predicted market worth $72 billion by 2030 and outpacing sales of other engine types by 2036.
Source: EY, 2021."Will You Chart A Course On eMobility Or Be Left Behind?".
As infrastructure is electrified and supply chains are reimagined, the evolution of transportation continues. The disruption in the auto industry, driven by software, autonomy, and electrification, is going to be as big as anything that's happened in the last century," Mr. Doug Field of Ford Motor Company says.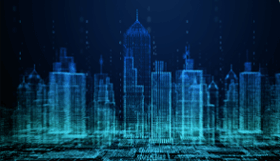 Biden's Infrastructure
Spending Plan Directs Billions
Toward Tech
Learn which institutional private equity and hedge funds on our platform are seeking investment opportunities in the future of transportation.
For financial advisors only.