Published on February 17, 2022
Investment Strategies for Young Investors that Financial Advisors Should be Aware of
Millennials (born 1981-1996) and Gen Zs (born 1997-2012) are a growing force in investing. These new generations are directing their capital to new frontiers, on new platforms, with new priorities.
Today's millennials and Gen Zs have reportedly more economic power than any generation that preceded them. They earn more, save more, and invest earlier and at a higher rate than previous generations. For millennials, 31% started investing before age 21, compared to only 9% of baby boomers and 14% of Gen X. Not only are millennials the largest workforce in U.S. history, but they, together with Gen Z, are poised to be on the receiving end of a wealth transfer of $68 trillion from the baby boom generation.
Sources:
Fortune, November 2021."Millennials and Gen Z are a growing force in investing. The market needs to catch up".
CNBC. Dec. 2021, "With millennials poised to inherit $68 trillion, financial advisors can take these steps to attract younger clients."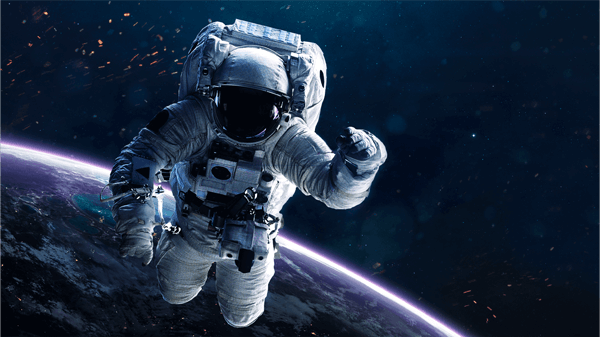 Space
Space has long been known as "the final frontier," but it's more in reach these days than in the past. Entire industries have sprung up for space travel and exploration. And some companies are promising to deliver civilians to low-Earth orbit, from Jeff Bezos' Blue Origin to Richard Branson's Virgin Galactic. The aspirational nature of these companies and the charisma of their visionary founders have attracted a following among Generation Z.
PE Funds Investing in Space >
Hedge Funds Investing in Space >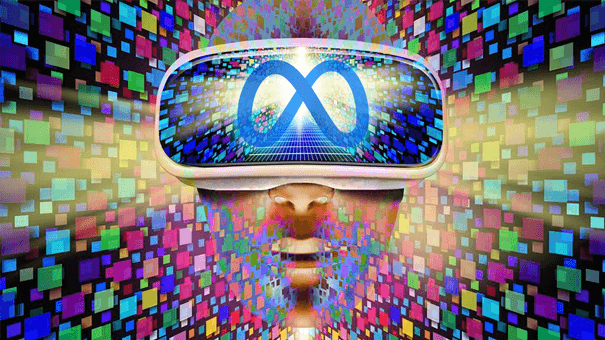 The Metaverse and Web 3.0
The metaverse and Web 3.0 are two investment interests for younger populations that are gaining momentum. The metaverse is a loose term that refers to virtual worlds where people have avatars to play games, work, build things and watch performances. According to Business Insider, 38% of Gen Zs and 48% of millennials think "the metaverse is the next big thing and will become part of our lives in the next decade." Wall Street analysts, though, are growing increasingly bullish on the metaverse, arguing that young people are already used to gaming and spending lots of time online and so will naturally take to virtual realities. "Gen Z is going to be the population that will drive the significant early adoption of the metaverse," Jefferies analysts, led by Simon Powell said in a note.
Source: Business Insider, Dec 2021."Wall Street hopes young people will drive a metaverse boom - but only 38% of Gen Zs think it's the next big thing".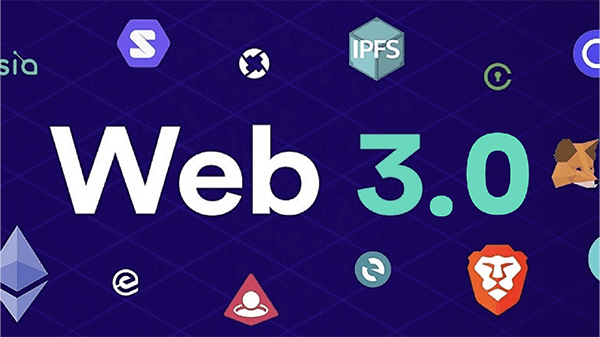 After the metaverse's popularity, Web 3.0, is a new buzzword taking over the Internet world. Also known as the decentralized web, some call Web 3.0 the third version of the Internet that could improve the current Web 2.0 Internet. Web 3.0 is expected to have more transparency and boast massive content accessible to all and is believed to be more user-specific, ensuring security and privacy while avoiding the risk of Internet hacking. Web 3.0 is being built on blockchain technology, the technology behind many major cryptocurrencies and non-fungible tokens ("NFTs"). Web 3.0 holds the potential to revolutionize the Internet world by promising to provide peer-to-peer internet services with no single authority, thereby offering users more control over their data.
Source: Yahoo!, December 2021." Believe Web 3.0 is the Next Internet Revolution? Watch These 3 Stocks".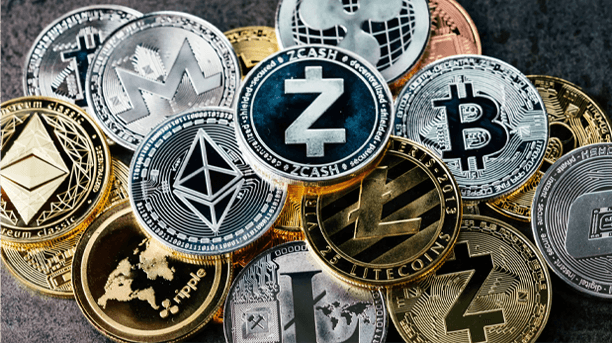 Cryptocurrency
Cryptocurrency is another investment strategy for young investors gaining great popularity. The next generation of investors is spending significantly more time online. Instead of traditional investments, many Gen Z and millennial investors are bullish on cryptocurrency and the technology that surrounds it.
This includes digital coins and blockchains, like Bitcoin and Ethereum; meme coins, like dogecoin; NFTs, DeFi, and the infrastructure backing these investments, like popular NFT platforms. Some young investors have spent the bulk of their savings on these types of investments. Nearly half of millennial millionaires have at least 25% of their wealth in cryptocurrencies, according to a new CNBC Millionaire Survey. The same survey says that more than a third of millennial millionaires have at least half their wealth in crypto and about half own NFTs. Young investors have also taken part in recent meme stock rallies, which occurred when retail investors bought stocks that were heavily shorted by Wall Street hedge funds, which drove prices up. Two notable examples of the meme stock rally were GameStop and AMC Entertainment.
First, many young investors have a positive outlook on blockchain technology. And second, many feel disconnected from traditional investments and are finding community, and sometimes fun, in the crypto space. There is growing sentiment for younger generations to invest in what they connect with, whether it be stocks, coins, or digital assets.
Source: CNBC, June 2021." Crypto is 'the future of finance': Why Gen Z is ditching traditional investments—but with caution".
As with any investment, important risks and limitations must be considered, especially when investing in crypto assets. One risk, namely, is lack of regulation. While the lack of regulation offers an opportunity to explore market inefficiencies, this can leave the door open for fraud. Blockchain technology is based on not having a central governing body, which allows users to control the transactions. However, if a transaction goes awry, which inevitably happens, there is no regulating body to recover recourse.
Additionally, considering the nascency of the asset class, there is much that is still unknown. Increasingly, countries have been adding more regulation to crypto assets and blockchain. China recently announced in September 2021 that the country would make all cryptocurrency transactions illegal. Swift legal actions, such as potential regulatory decisions, can upend this sprawling asset class." And there is increased discussion of enhancing regulation for cryptocurrencies, which would provide more stability and investor protections for crypto traders. Nevertheless, trading a hype cycle might be a legitimate and effective method of speculating within these kinds of assets for some. Still, those types of strategies can be risky and not suitable for all investors.
Investing responsibly should always be a cornerstone of one's approach, regardless of the investment. This is why institutional managers focused on the crypto opportunity set are worth consideration.
Sources:
CNBC, June 2021." Crypto is 'the future of finance': Why Gen Z is ditching traditional investments—but with caution".
BBC, September 2021. "China declares all crypto-currency transactions illegal.
PE Funds Investing in Cryptocurrencies >
Hedge Funds Investing in Cryptocurrencies >
Considerations
Technological advances have transformed the financial services industry more than almost any other, and Millennials/Gen Z has been along for the ride. Zero-commission trading has made stock investing easier for all investors, and it has certainly helped fuel the rise of meme stocks. And crowdfunding and peer-to-peer platforms have provided access to real estate, collectibles, and other asset classes that traditionally required high dollar amounts and specific knowledge to participate. All in all, advances in financial technology have broadened access to investments of all types.
Source: Yahoo!, December 2021." Believe Web 3.0 is the Next Internet Revolution? Watch These 3 Stocks".
Conclusion
Despite their growing buying power and the increased accessibility to newer investing platforms, Gen Z and millennials have expressed an honest concern about their lack of knowledge and confidence when it comes to investing.
The millennial generation has weathered 9/11, the Great Recession, and now the Covid-19 pandemic, which has left 38% of them feeling less optimistic, said Kristi Rodriguez, senior vice president at the Nationwide Retirement Institute, in a recent survey.
In 2016, less than 50% of millennials polled by Nationwide said they see a need to use a professional. In 2020, more than 75% said they want to work with an advisor to help them mitigate risk and plan for retirement. But to attract the business of younger investors, aged 25 to 40, it is necessary for advisors to approach them differently than they do their parents.
Many young people do not have the same deep trust in institutions found in their parents' generation. They may want to consider alternative investments in private markets that differ from traditional stocks and bonds. For financial advisors who embrace these new emerging sectors, there may be a real opportunity to support and guide this new generation of investors.
Sources:
Fortune, November 2021. "Millennials and Gen Z are a growing force in investing. The market needs to catch up".
CNBC, December 2021. "With millennials poised to inherit $68 trillion, financial advisors can take these steps to attract younger clients."
Learn how exposure to the institutional funds on our platform can provide your clients access to private investments in these emerging sectors.
For financial advisors only.