Published on May 20, 2021
Is Now the Time to Invest in Biotech Companies?
Insight Highlights
Gain exposure to institutional private equity and hedge funds that are investing in biotech companies.
What Is Biotechnology?
Modern biotechnology seeks to provide breakthrough products and technologies to combat debilitating and rare diseases, reduce our environmental footprint, feed the hungry, use less and cleaner energy, and have safer, cleaner, and more efficient industrial manufacturing processes.
Types of Biotechnology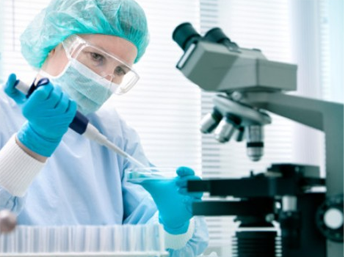 Medical biotechnology is the use of living cells and other cell materials to better the health of humans. Primarily, it is used for finding cures as well as getting rid of and preventing diseases. Examples include vaccines and antibiotics.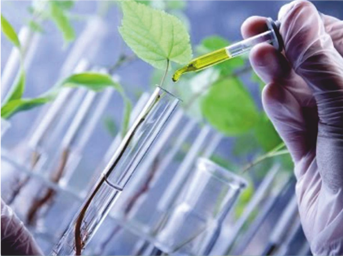 Agricultural biotechnology focuses on developing genetically modified plants to increase crop yields or introduce characteristics to those plants that provide them with an advantage when growing in regions that place some kind of stress factor on the plant, namely weather, and pests. For example, pest-resistant crops and plant and animal breeding.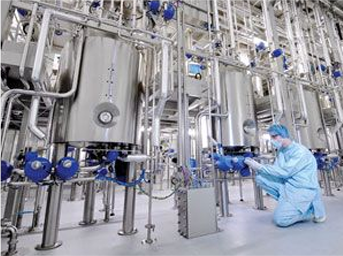 Industrial biotechnology is the application of biotechnology for industrial purposes, also known as industrial fermentation. For example, genetically modified organisms (GMOs), fermentation, and biofuels.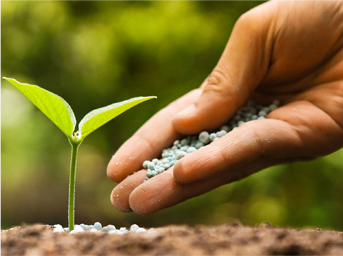 Environmental biotechnology is the technology used in waste treatment and pollution prevention that can more efficiently clean up many types of waste compared to conventional methods and significantly reduce our dependence on methods for land-based disposal.
Currently, there are more than 250 biotechnology health care products and vaccines available to patients, many for previously untreatable diseases. More than 13.3 million farmers around the world use agricultural biotechnology to increase yields, prevent damage from insects and pests and reduce farming's impact on the environment. And more than 50 biorefineries are being built across North America to test and refine technologies to produce biofuels and chemicals from renewable biomass, which can help reduce greenhouse gas emissions. Recent advances in biotechnology are helping us prepare for and meet society's most pressing challenges.
NASDAQ Biotech Index (NBI) Outperforms S&P 500 in 2020
From January 2020 - March 17, 2021, the modified market-cap-weighted NASDAQ Biotechnology Index (NBI) outperformed the S&P 500, as broader market volatility cast doubt on the growth of many large-cap stalwart names.
Medical Biotech: A Beacon of Hope in 2020
In a year mired in a pandemic's shadow, the biotech & pharma industry was a source of inspiration for many. Investor sentiment shifted positively toward the industry, as many recognized the importance that the development of COVID-19 vaccines and treatments would bear on preventing deaths and stabilizing markets. Indeed, three vaccines—those produced by Pfizer (NYSE: PFE), Moderna (NASDAQ: MRNA), and Johnson & Johnson (NYSE: JNJ)—along with 10 drugs and biological therapeutics products, have been granted emergency use authorization by the US Food and Drug Administration (FDA). Further, the FDA approved 53 new drugs and biological products in 2020, the second-highest number ever.
VC deal activity within biotech & pharma in 2020 notched a record $28.5 billion of capital across 1,073 deals. This represents a 60.5% year-over-year increase in deal value over 2019's aggregate $17.8 billion—the largest YoY increase to date.
Nontraditional investor participation also picked up from hedge funds, mutual funds, and other large asset managers. In 2020, deals involving nontraditional investors totaled a record $22.6 billion across 417 deals within VC-backed biotech & pharma. This represented a 72.7% YoY increase over 2019 and a threefold increase in activity from just five years prior.
Biotech & pharma VC deal activity with nontraditional investor participation
Institutional Private Equity Funds Back Medical Biotech Companies
2020 also had an array of medical biotech companies backed by institutional private equity funds.
For example, CereVasc, known for its eShunt system — the first minimally invasive cerebrospinal fluid shunt and delivery technology designed to avoid the need for invasive surgery associated with hydrocephalus —announced in June 2020 that it raised $43.9 million in a Series A financing round, led by The Perceptive Xontogeny Venture (PXV) Fund and ATON Partners.
Terray Therapeutics utilizes a novel spatially encoded screening and optimization platform to develop treatments for historically intractable causes of human disease. Terray Therapeutics has raised a total of $5M in funding over two rounds, funded by KdT Ventures, Two Sigma and Digitalis Ventures.
Xilis is a developer of micro-organosphere technologies designed to guide precision therapy for cancer patients and accelerate drug discovery. Xilis has raised $3 million in seed funding from investors including Felicis Ventures, an early investor in the multibillion-dollar cancer treatment technology developer Guardant Health, former NFL superstar Joe Montana's Liquid 2 Ventures Fund, Two Sigma Ventures, Alix, KdT Ventures, and others.
RubrYc Therapeutics, Inc. applies proprietary machine-learning and computational biology solutions to discover epitope-selective mono and bispecific antibodies. RubrYc is backed by Third Point Ventures, Paladin Capital Group, Vital Venture Capital, and Hayan Health Networks.
SPACs are Targeting Biotech Companies
SPACs, despite having various risks for investors, have been widely utilized in 2020 as a more streamlined and capital-efficient route compared to the traditional combination of a crossover round and IPO. Further, safe harbor protections for forward guidance allow for estimated revenue projections that utilize frameworks common for modeling biotech drug sales such as discounted cash flows.
From 2018 to March 2021, 14 privately backed biotech companies have gone public via business combinations with SPACs. These SPAC deals were sponsored by biotech and life-science-focused investors like Perceptive Advisors, LifeSci Capital, 5AM Ventures, RA Capital, Casdin Capital, and others.
Considerations
The biotechnology industry includes companies that develop drugs and diagnostic technologies for the treatment of diseases and medical conditions. These products must go through rigorous, costly, and time-consuming trials before potentially obtaining approval from the U.S. Food and Drug Administration (FDA). The selection includes smaller start-up companies with recent traction as well as large, well-established corporations that aim to develop a range of drugs and technologies.
It is also possible that these biotech clinical studies could flop or even fail spectacularly. And, even if testing goes well, there is still no guarantee the companies' drugs will be approved by agencies such as the FDA. This means that investors may wait for years before knowing whether a drug under development will pay off.
Investors should also pay close attention to which phases a company's drug candidates are in. Drugs in later phases are more promising and less risky.
Companies often satisfy their cash needs by issuing new shares, which dilutes the value of the existing shares. Some biotechnology companies also receive — and may be dependent on — money obtained through partnerships with larger drug makers or grants from government agencies and nonprofit organizations. Any of the most promising biotech companies could be acquired by the larger drug makers as well.
Despite the risks involved, the chances appear good that biotech companies will generate tremendous long-term gains for patient investors.
Conclusion
The pandemic accelerated investment in biotechnology and drove deal-making and valuations to record highs. Moreover, President Joe Biden has promised to invest in medical research, cancer, Alzheimer's, diabetes, and the industries of the future — artificial intelligence, quantum computing, and biotech.
Some experts remain bullish on biotech & pharma financings throughout 2021. Defensive in nature, biotech & pharma is insulated from macroeconomic volatility and instability. Simply put, drug developments targeting a myriad of unmet medical needs may remain a mainstay for investment.
Learn which institutional PE and hedge funds are investing in biotech companies and can give your clients' portfolios exposure to the space.
For financial professionals only.