Transform your Clients' Portfolios with Exposure
to Software & Technology
Private equity fund managers are investing in groundbreaking software & technology companies. Bring this exposure to your clients' portfolios.
June 2018
In an era of rising PE, investments in technology, specifically software stand out.
Market cap has soared in the software industry – from $1.8 trillion in 2009 to $5.1 trillion in 2016, with a 15.9% CAGR (Compound Annual Growth Rate).
By 2023, the software industry's market cap is expected to grow at 14.8% CAGR to $13.5 Trillion.
With developers setting their sights on Machine Learning, and the Internet of Things, global businesses and consumers are becoming increasingly dependent on software.
Software businesses are increasingly preferring private ownership as they seek to partner with sponsors who can take a long-term view.
Crystal Capital Partners seeks to identify third-party institutional managers that are investing in technology, outperforming their peers and qualify as experienced investors².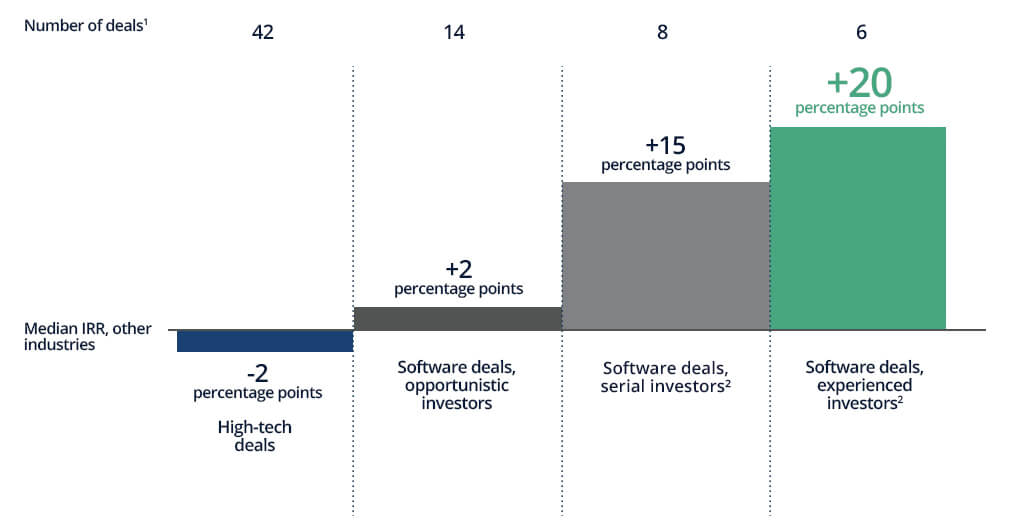 Source: HH. Leipzig Graduate School of management and BCG.
¹One deal done by a firm that was both a serial and an experienced investor is included in both of these categories.
²Serial investors did at least ten software deals. For experienced investors, software deals represented at least 20% of their total deals. Opportunistic investors did software deals but did not meet the criteria for either serial or experienced software investors. IRR data covers deals exited from 1988 through 2012.
Focus on growing your advisory business. Let us take care of the rest.
Join our growing community of financial advisors.