Published on April 15, 2022
What Might be Ahead for the Wellness and Wellbeing Industry
With consumers becoming more health-conscious over the past decade, corporations and individuals continue to invest time and money into physical & mental wellbeing. This has created tremendous growth across startups in the wellness and wellbeing industry. This, in turn, has had a wide-ranging impact on the physical and mental wellbeing of people around the world.
In 2021 McKinsey & Company reported the wellness and wellbeing industry achieved a market size of $1.5 trillion with an expected growth rate of 5–10% on an annual basis.
Individualism, Minimalism, Technological Innovation, Recurring Services, and Cross-Functionality are all considered important factors for consumers in the wellness and wellbeing market.
Individualism is key. The importance of tailoring products and services to an individual's needs is increasingly popular among consumers. Personalization is a definite trend here, and it's growing over time. Consumers are also drawn to natural wellness products. This involves products that aren't highly processed, fresh, or with minimal ingredients — there's this notion of cleanliness becoming a standard in the wellness industry. Technology has become quite influential in the wellness and wellbeing industry too. Consumers want things available digitally and product offerings that are not just physical (but virtual as well). This includes creating services on apps and platforms that are accessible through the internet. Consumers want more services — services are one of the growing focal points of the wellness industry. Services can include fitness, coaching, mental health services, and others.
Digital health industry funding
There has been a reported shift towards an emphasis on early-stage investing dynamically impacting the wellness industry. Capital is being deployed towards mission-driven wellness technology companies that improve the lives of everyday consumers.
Source: UXDesign, December 2021." The $1.5 trillion wellness market: What are the startups and investors making an impact?"
In 2021, the digital health industry reportedly saw an influx of funding, surpassing 2020's full-year total after the second quarter. Varsha Rao, CEO of Nurx, which provides specialized, personalized healthcare, expressed that 2022 will bring more expansion of virtual care and funding." 2021 has demonstrated that using technology to provide and improve care isn't a temporary trend and will only grow as patients and stakeholders continue to see the benefits. Huge opportunities still exist for making the system more efficient and improving patient experience and outcomes, and investors recognize that" she said.
According to Rock Health's annual year-end report, digital health funding among US-based startups soared to a record $29.1 billion across 729 deals in 2021, nearly doubling the prior year's record of $14.9 million. With an average deal size of $39.9 million, 2021 also saw a reported 88 digital health deals over $100 million.
Source: Mobihealthnews, December2021".Fueling the fire: Will digital health investment keep up in 2022?"; Forbes, January 2022. "What Bubble? Digital Health Funding Year In Review 2021."
U.S Digital Health Funding & Deal Size 2011-2021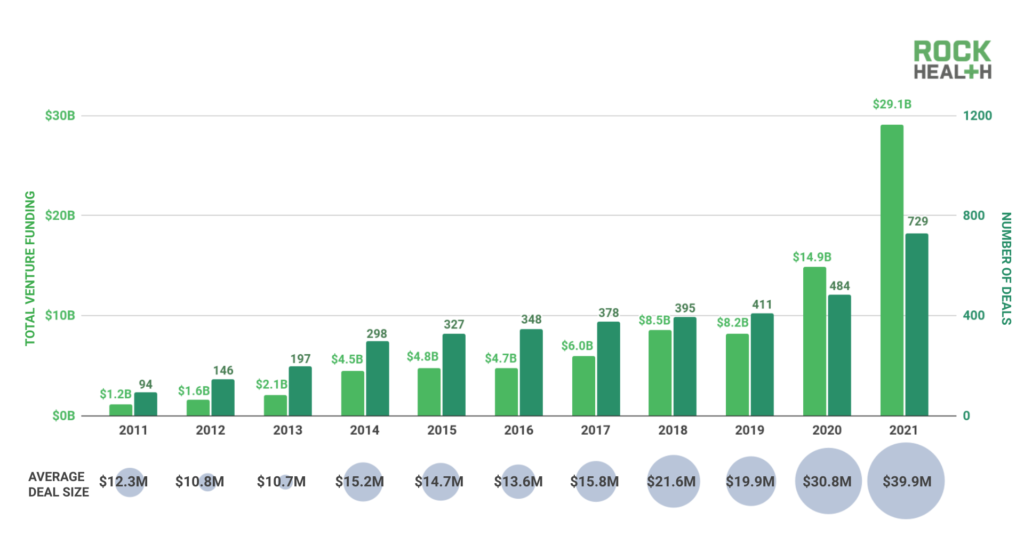 Note: Includes U.S. deals > $2M — data through Dec 31, 2021.
Source: Rock Health Venture Funding Database
Coming off of 2021's breakthrough year in digital health funding, it's already clear that 2022 has its own story to tell. Supply chain and energy disruptions, market corrections, and the Russian invasion of Ukraine are new variables entering public and venture funding equations—changing the calculus for startups and investors who extrapolated a path based on sector activity in 2021. We know we're just getting settled into 2022, but if this quarter signals anything, it's that the next nine months won't be easy to predict.
Source: Rock Health, January 2022. "2021 year-end digital health funding: Seismic shifts beneath the surface."
Wellness and wellbeing across 6 dimensions
According to a McKinsey & Co. recent survey, consumers define "wellness" into six different segments: health, fitness, nutrition, appearance, sleep, and mindfulness.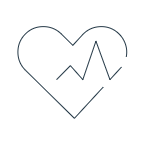 Health, probably the most traditional category associated with wellness and wellbeing, extends beyond medicine and supplements to include consumer medical devices and personal-health trackers. Consumers are increasingly able to take their health into their own hands. There is a rise in targeted, data-driven care, apps to help consumers seamlessly book their medical appointments or obtain the prescriptions they need and the devices that help them to monitor their health between doctor appointments.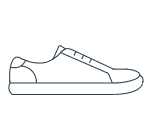 Fitness has been challenging over the past years. Many consumers reportedly struggled to maintain pre-COVID-19 fitness levels when they couldn't go to their gyms as frequently or participate in sports and other activities in the same ways as before. However, fitness goals persist. From 2020 and 2021, gym-goers opted for virtual workout classes. But as more and more people head back to the gym to enjoy the social aspect of working out, the future of fitness will likely blend in-person and virtual workouts.
Sources:
McKinsey and Company, April 2021." Feeling good: The future of the $1.5 trillion wellness market."
UXDesign, December 2021." The $1.5 trillion wellness market: What are the startups and investors making an impact?"
The List, December 2021." Fitness Trends That Will Completely Take Over 2022."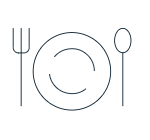 Nutrition has long been a part of wellness, but consumers still want food that tastes good that also helps them accomplish their wellness and wellbeing goals. More than a third of consumers worldwide surveyed report that they plan to increase spending on nutrition apps, diet programs, juice cleanses, and subscription food services.
Nutrition apps can help people live a healthier lifestyle by tracking which products they are buying or suggesting restaurants for their dietary needs. Other apps provide feedback on strategies for reaching a moderate weight, changing one's relationship with food, or getting into better shape.
Sources:
McKinsey and Company, April 2021." Feeling good: The future of the $1.5 trillion wellness market."
Medical News Today, January2022. "10 of the best nutrition apps."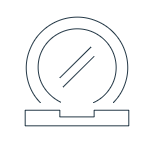 Appearance primarily involves wellness-oriented apparel ("athleisure") and beauty products (such as skincare and collagen supplements). Several service-oriented offerings in this area have sprung up recently for non-surgical aesthetic procedures, such as micro-needling, lasers, and oxygen jets.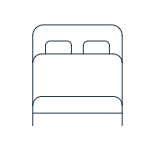 Sleep is a relatively new category popular with consumers. Traditional sleep medications such as melatonin now have company: app-enabled sleep trackers and other sleep-enhancing products (for example, blackout curtains and gravity blankets). Half of the consumers surveyed reported a desire for more products and services to meet the need for higher-quality slumber.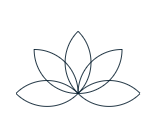 Mindfulness has gained mainstream consumer acceptance recently, in the form of meditation-focused apps, such as Headspace and Calm, and relaxation- and meditation-oriented offerings, such as Travaasa and Soothe. During COVID-19, reports of mental distress increased globally. More than half of consumers surveyed said they wanted to prioritize mindfulness more, and many wished that more mindfulness products and services were available, indicating an opportunity for companies.
Although this survey segments wellness and wellbeing into six main segments, many of these products and services tend to intersect. Companies may want to consider extending their brand to cross-functional segments and address consumer needs accordingly.
Sources:
McKinsey and Company, April 2021." Feeling good: The future of the $1.5 trillion wellness market."
UXDesign, December 2021."The $1.5 trillion wellness market: What are the startups and investors making an impact?"
What the wellness market might look like in 2030?
Considerations:
While the future is uncertain, reports indicate that there will potentially be several emerging players and stakeholders in the wellness and wellbeing market within the next few years, including new startups and investors. Wellness may be here to stay as consumers across nations have indicated plans to increase their spending on personal health, appearance, fitness, and more. Any investment in these health sectors is speculative and involves a high degree of risk, but data shows a significant shift in venture money that is being allocated towards these platforms and companies that have a tangible social impact on everyday consumers. However, there is no guarantee that any of the health and wellness trends discussed will ever materialize. Furthermore, there is no assurance that any of these health sectors will not be exposed to risks of significant investment and trading losses.
But the pandemic has taught many of us that physical and mental health will remain a priority across the globe for a long time to come.
Explore the third-party institutional private equity and hedge funds on our platform that are investing in the wellness and wellbeing industry.
For financial advisors only.